Call for candidates for the upcoming Colac Otway Shire Council election
August 24, 2020
Nominations to stand as a candidate for the Colac Otway Shire Council election open on Thursday 17 September. The election will be held entirely by post.
'If you would like to represent your community, I encourage you to nominate as a candidate this election,' said Electoral Commissioner Warwick Gately.
'The eligibility requirements for candidates have recently changed. If you are thinking about standing for election, make sure to confirm your eligibility and complete the mandatory online candidate training before lodging your nomination. This includes candidates who are currently or have previously been a councillor.'
Due to COVID-19 restrictions, the Victorian Electoral Commission's recorded candidate information session will be able to be streamed online from Thursday 3 September and will be complemented by state-wide interactive candidate seminars based on the information session video.
To watch the information session and find out how to join an online interactive seminar, candidates can visit the VEC website at vec.vic.gov.au. The Candidate Handbook is also available on the VEC website.
Candidates must make an appointment during business hours with the Election Manager to lodge their nomination forms and pay their $250 nomination fee. They must have completed the online candidate training, as this is required by law and will be shown on each candidate's nomination form.
Candidates may make a nomination appointment with the Election Manager by calling 1300 112 720 from Wednesday 16 September. Candidates can also pre-fill a nomination form using the online Candidate Helper at candidatehelper.vec.vic.gov.au, available from Thursday 3 September.
Nominations must be lodged by 12 noon on Tuesday 22 September. Late nominations cannot be accepted. It is an offence for a person to nominate as a candidate if they are not qualified to become a councillor.
More information on nominating as a candidate is available at vec.vic.gov.au, and Candidate Information Kits can be requested from the Election Manager.
More information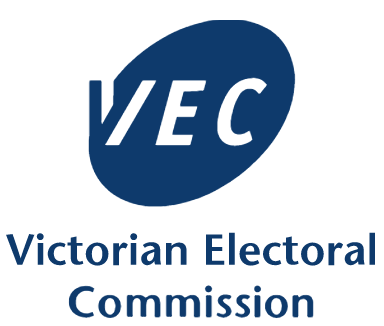 Further information on enrolment is available by calling 1300 805 478 or at vec.vic.gov.au, where voters can also sign up to the free VoterAlert service to receive important election reminders by SMS and email.