Advertisement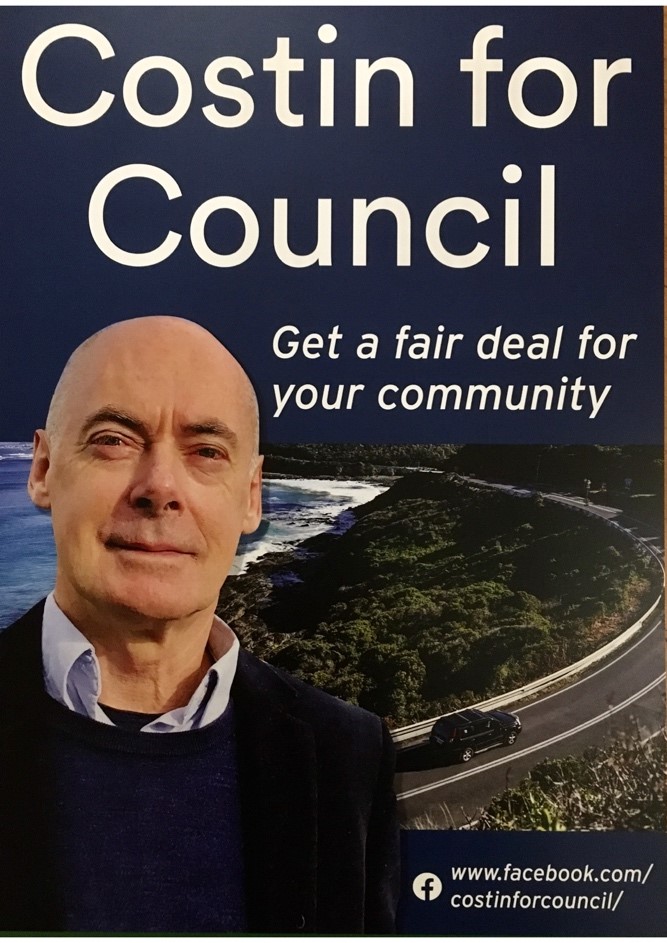 GRAHAM COSTIN FOR COUNCIL
30th September 2020
The only coastal candidate
Give the coast a voice - Vote 1 COSTIN
Vote 2 and 3 for Cr. Chris Potter and Cr. Stephen Hart, these two Councillors have been most active in issues along our coast (but remember to number every box).
Wednesday 30th September 7.30 – 8.30pm
Zoom Q&A - Open to everyone, but numbers are limited.
Email This email address is being protected from spambots. You need JavaScript enabled to view it. to register
(further Zoom Q&A's the following week)
Saturday 3rd October 10.30 - 11.30am
Popup Q&A outside Apollo Bay Bakery to ask your questions
(Stage 3 Covid-19 restrictions apply)
See www.facebook.com/costinforcouncil.
Contact Graham by phone on 0418 500 940.
Get a fair deal for your community
Authorised by G Costin, PO Box 293, Apollo Bay, 3233