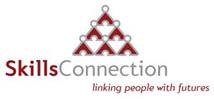 New Positons – Disability Support Workers – Apollo Bay
14th June 2021
SkillsConnection is looking to employ casual disability Support workers to provide in home support and community access support in Apollo Bay.
It is desirable that successful applicants have Certificate 4 in Disability or the commitment to undertake training.
A Position Description is available at SkillsConnection, 50 Rae Street, Colac or on our website skillsconnection.org.au.
Enquiries can be made by contacting (03) 5231 2333.
Applications, inclusive of a cover letter and response to key performance indicators and CV, to This email address is being protected from spambots. You need JavaScript enabled to view it. or PO Box 356, Colac, 3250.