Free Online Parenting Sessions with published author & international presenter, Lou Harvey-Zahra
September 30, 2020
Colac Otway and Corangamite Child & Family Services Alliance are proud to present a series of parenting sessions brought to you by author and international presenter, Lou Harvey-Zahra.
Sessions will be online (via Zoom) and free of charge, book online to secure your place.
Terrific Toddlers
Hear ideas for transforming life with toddlers, less tantrums, happier toddlers and greater parent and child connection. This parenting session will cover how to understand toddlers for greater family harmony; connection games for contented toddlers; fabulous play ideas and terrific tips for all toddler areas: decrease tantrums and transform all toddler trying moments!
Tuesday 6 October, 8pm – 9.30pm
Tuesday 13 October, 8pm – 9.30pm
BOOK ONLINE - www.trybooking.com/BLPQC
Thriving Children (aimed at parents and carers of 7-12 year olds)
This parenting session offers practical ideas to enhance family life and to form strong foundations before the teenage years. Gain ideas for strong family connections, and practical tips for busting boredom. Hear new creative discipline ideas for middle childhood and answers to common parenting questions.
Thursday 8 October, 8pm – 9.30pm
Thursday 15 October, 8pm – 9.30pm
BOOK ONLINE - www.trybooking.com/BLPRG
Happy Children (aimed at parents and carers of 3-7 year olds)
The Happy Children parenting session will discuss positive family rhythms, inspiring play, and creative discipline for increased harmony and connection - all areas to create 'Happy Children!'
Wednesday 21 October, 8pm – 9.30pm
Wednesday 28 October, 8pm – 9.30pm
Wednesday 4 November, 8pm – 9.30pm
BOOK ONLINE - www.trybooking.com/BLPQT
About the Presenter and Author, Lou Harvey-Zahra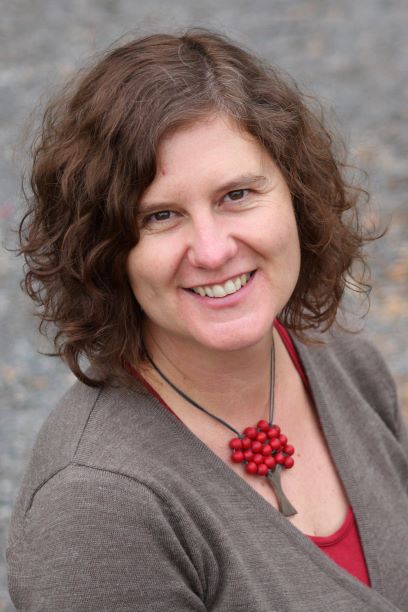 Lou Harvey-Zahra is a mother to two grown-children, a teacher with 25 years of experience, a published author of popular parenting titles and an international presenter.
An international presenter, Ms Harvey-Zahra facilitates over a hundred parenting talks, workshops and courses online and in person across the globe in the UK, USA and Australia each year.
With a Bachelor of Arts degree from Liverpool University and a Postgraduate Degree in Education from West Sussex Institute of Higher Education, Ms Harvey-Zahra followed these studies with a Postgraduate Diploma in Special Educational Needs from Kingston University. In addition to these qualifications Ms Harvey-Zahra has also completed her Rudolf Steiner teacher training.
A key presenter at the World Autism Conference and a key lecturer for Sydney Rudolf Steiner College, Ms Harvey-Zahra has taught in primary, special needs and Rudolf Steiner settings for the past twenty-five years which has set the foundation to her work with 'Creative Discipline'.
Ms Harvey-Zahra was also a pioneer of the government supported Saturday Social Skills Club for children with Autism/Asperger's and their families; this group continues to run today.
After raising her own children, Ms Harvey-Zahra enjoyed a role as Steiner playgroup leader for 12 years and, along with her husband, helped to cofound a Steiner Kindergarten and successful Steiner-inspired curriculum at a primary school in Melbourne which has run for 16 years.
It was during this time of pioneering a new school initiative that Ms Harvey-Zahra began her career presenting to parents and teachers which has since led to a number of published parenting books and international tours.
Ms Harvey-Zahra is passionate about assisting both parents and teachers to develop calm and happy children. Her work is candid and relevant with tips and advice for taking a clear look at family life to identify what's working, what's not and exploring new ideas for improving parent-child relationships.
Council Enquiries
(03) 5232 9400 This email address is being protected from spambots. You need JavaScript enabled to view it.