Great Ocean Gulf
The Story of a Strategic Planning Fiasco
11 November 2017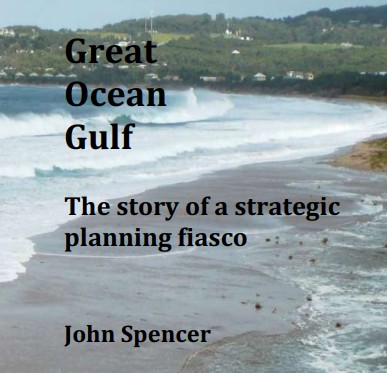 Our late friend John Spencer wrote a seminal work on the planning fiasco around Apollo Bay. Much of the work is available here and is relevant to the current proposal for a massive resort in the Barham valley - a proposal which may have extremely bad outcomes for the town.
Read John's words - and pages 86 - 95 may be of particular interest.
Peter Fillmore
Secretary
Otway Forum
0428 091 694
See here for further information about this proposed development.