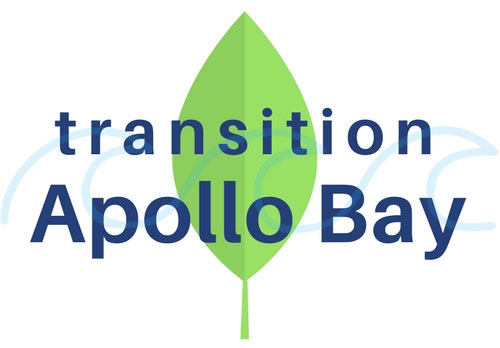 Apollo Bay Has Joined the Transition Movement!
27 February 2018
Simply explained, "transition" refers to grassroot community projects that aim to increase self-sufficiency to reduce the potential effects of peak oil, climate destruction, and economic instability.
By definition:
"Transition is about communities stepping up to address the big challenges they face by starting local.
By coming together, they are able to crowd-source solutions.
In practice, they are reclaiming the economy, sparking entrepreneurship, reimagining work, reskilling themselves and weaving webs of connection and support"
To keep in touch with what's happening with Transition Apollo Bay or to find out how you can be involved, send your details to This email address is being protected from spambots. You need JavaScript enabled to view it. to join our mailing list, "Like" our Facebook page @transitionapollobay, look out for us here on the Apollo Bay Community Website or in the Apollo Bay News.