Competition Launched to Name Apollo Bay's New Dredge
20th June 2014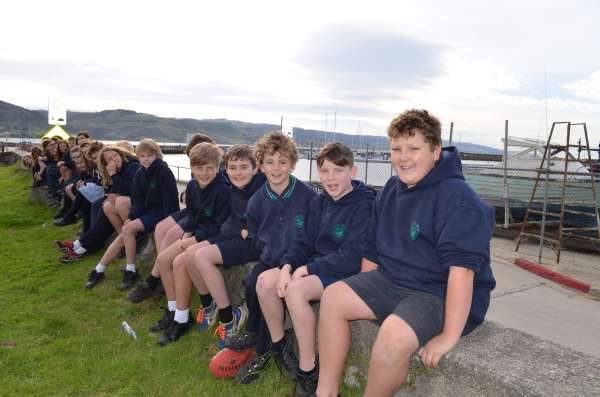 The creative skills of students at Apollo Bay P-12 are being called on to help launch a new era at the Apollo Bay harbour.
In the build-up to the September launch of the port's new multi-million dollar dredge, students will take part in a month-long competition to produce colourful artworks and offer potential names for the vessel.
The funding for the specially built dredge was announced in May 2013 by Victorian Minister for Ports David Hodgett. Port Macquarie company Birdon is currently in the final stages of construction, and the dredge, with its new name will be in the water within months.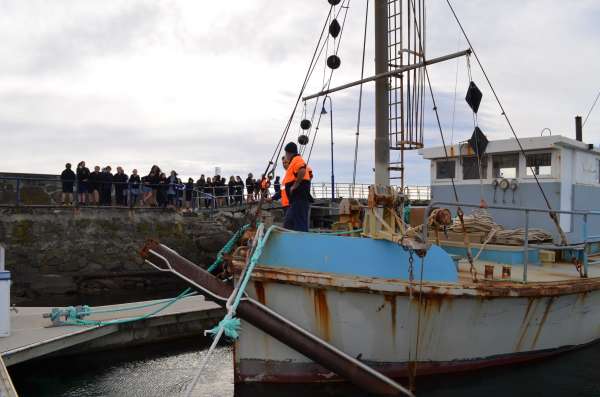 "The new dredge will replace our current vessel, the Gannet, which has been in operation since 1950, having previously served as an ammunitions barge out of Sydney harbour," Mayor Lyn Russell said.
The Gannet's replacement will offer modern features such as kelp cutters, emergency shut-off valves and equipment for measuring and recording production output. "Essentially the job of our new dredge, like the Gannet, will be to excavate and remove material from the bottom of the ocean to keep the mouth of the harbor open," Cr Russell said.
"The Apollo Bay harbour is one of only three safe blue water havens in Victoria west of Port Phillip Bay. It is an important base for our fishing industry and Council believes it is a priority to maintain and build on its status as a working port."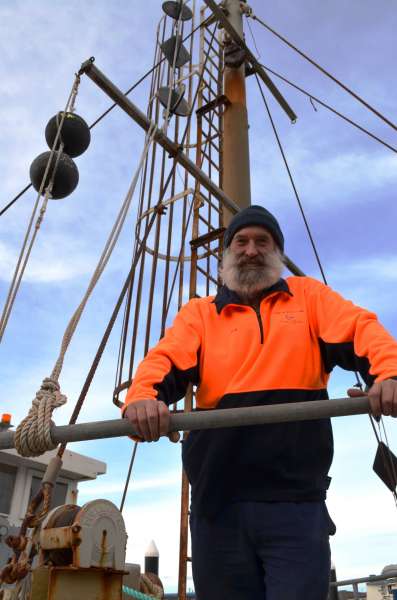 The competition to name the new dredge was launched with an excursion by Apollo Bay Years five and six students and will be operated in different sections according to age. "The younger students are being asked to take part in a color-in competition and put forward their ideas for a name; the older children will be asked to tell us their thoughts in a paragraph on what the dredge should be called and why," Cr Russell said.
The final entries will be judged by representatives of Local Government and State Government, with the winning entry being awarded a $150 voucher at a local store.
Once the name is selected it will then be placed in permanent position on the new dredge before it is transported to Apollo Bay.
"I wish all our young artists and potential winning candidates to enter - you're going to be a part of Apollo Bay's history for a long-time to come! Best of luck to all of you," Cr Russell said.
*The Department of Transport, Planning and Local Infrastructure provided $1.6 million for the dredge and workboat, with another $1.5 million coming from harbour reserve funds.
Council Enquiries
(03) 5232 9400 This email address is being protected from spambots. You need JavaScript enabled to view it.