Marengo and Apollo Bay Beaches Renourished for the Community and Environment
14th March 2017
The Department of Environment, Land, Water and Planning (DELWP) and the Otway Coast Committee, supported by Barwon Water, Colac Otway Shire, VicRoads and Parks Victoria are delivering $120,000 worth of works on local beaches.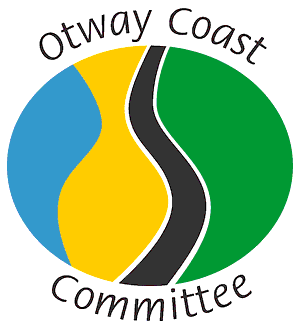 These beach nourishment works are a key component of the Marengo to Wild Dog Creek Sand Management Plan 2017 and will see up to 16,000 cubic metres of sand will be moved from Barham River spit to Mounts Bay, Marengo to provide an additional 3 metres of sand dune along approximately 500 metres of beach and provide an immediate buffer from winter storms whilst promoting natural beach building processes. A top up of Apollo Bay beaches will also occur to complement 2016 sand carting. Tenders for these works are open now.
These works will mitigate the accelerated beach and foreshore erosion evident over the past 5 years.
Sand is being placed at locations where community infrastructure and assets have been identified as most at risk to coastal hazards and erosion.
DELWP Senior Environmental Planner Frances Northeast said "Moving sand (sand carting) around Marengo and Apollo Bay beaches has been identified by coastal experts as a suitable erosion risk reduction management option.
"The works provide protection for foreshore infrastructure including the Great Ocean walk path, public car parking, Barwon Water infrastructure and the Great Ocean Road foundation.
"It's important that the community and natural environment are considered. These works have been planned to ensure that disruption to beach users and local wildlife is minimised." Said Ms Northeast.
Sand carting works are anticipated to impact on Marengo beach users over a period of three weeks, due to truck movements along the beach. Works will most likely occur in May, pending weather conditions. The toilet block at Marengo will be removed as part of this project due to public safety risks and beach access at the site formalised.
Community are invited to attend an Open House event to gain an insight into the sand movements and understand the proposed works.
The Open House will be held at Apollo Bay Surf Life Saving Club on Wednesday 22 March, with the community welcome to drop in between 11.30am - 1.30pm & 5.30pm-6.30pm.
For more information on the Open House and details on the Marengo to Wild Dog Creek Sand Management Plan 2017, call Emily Davies (03) 5220 2025 or Anthony Alfirenko (03) 5237 6577.