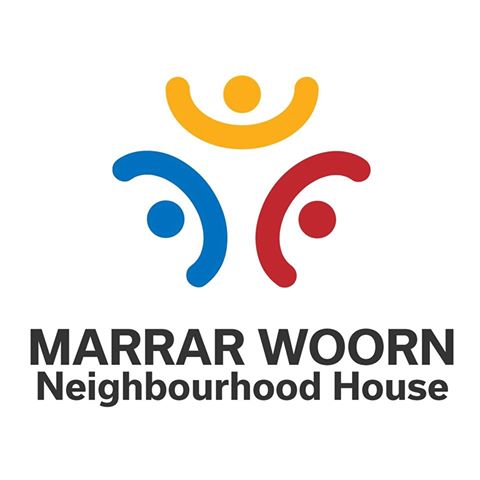 Latest News
11th March 2019
Small Business Mentor Program
An excellent opportunity for anyone developing their own small business or small business idea. Successful applicants will be paired with carefully selected mentors to complete this 8 month program of professional growth. Mentoring services are provided voluntarily by highly experienced business people with skills and qualifications in a wide range of industries and disciplines. Networking events will be held throughout the year providing the opportunity to meet with regional government and funding bodies.

Expressions of interest (EOI) open until 22nd March
Email Marrar Woorn to request an EOI form.
Program running monthly from April – December
Cost for successful applicants: $165+b/f
More information at: www.mwnh.org or contact Marrar Woorn
****
Activate Your Career

Finding a job can be tricky and we all need help every now and again. This program will guide you in the right direction by helping you write or re-vamp your resume and learn the skills needed for your next interview. Delivered over 3 Saturdays in March, you will develop the right skills and tools to find and apply for the job you want.
Skill developed include:

Job searching, Writing a cover letter, Writing a resume, How and why to use LinkedIN, Addressing Key, Selection criteria, Interview skills – theoretical, Interview skills – practical
Location: Marrar Woorn Neighbourhood House
Program Dates:

16th March 10am - 3pm - Job search, application, cover letter and key selection criteria
23th March 10am - 2pm - Resume review drop-in session
30th March 10am - 2pm - Interview skills drop-in session
Cost: $35
Book online: https://www.trybooking.com/BAPLF or contact Marrar Woorn
****
Meditation and Deep Relaxation
Join Sue Frydman for 2 hours of gentle movement and guided relaxation. Mats and blankets provided but BYO cushions for own comfort.
Date: Sunday 24th March
Time: 10am-12pm Cost: $30
Location: Marrar Woorn.
Bookings/enquiries: Sue 0431 121 514
****
Community Fire Readiness Program

Information session and morning tea with Fiona Sewell from Ready2Go.

Ready2Go is a program that helps the more isolated people in our community stay safe on high fire danger days and extreme weather events. This program is delivered by ECHO Youth & Family Services, is supported by Emergency Management Victoria and was developed in response to the 2009 Black Saturday Bushfires.
Marrar Woorn Neighbourhood House will be rolling out the Ready2Go program in 2019/20. You are invited to a morning tea to learn about the program, give feedback as to how it may best address our community's needs and let others know about it.
Date: Tuesday 19th March 2019
Time: 10-11.30am
Location: Apollo Bay RSL

What is Ready2Go?

Ready2Go is a community-led disaster resilience program, supporting people who are unable to safeguard themselves against the effects of extreme weather, including heat and other emergencies. The program carefully matches vulnerable people with registered and trained volunteer community members who can provide information, support, visitation checks and early relocation prior to extreme weather events.

Please RSVP by 18th March to:
Marrar Woorn Neighbourhood House.
Phone: 03 5237 8590
Email: This email address is being protected from spambots. You need JavaScript enabled to view it.
****
Free Legal Advice
Barwon Community Legal Service will be offering free legal advice appointments with their community lawyers, Shane Foyster and Victor Galaz. They provide legal advice on a wide range of topics and this month will be focussing on: money, credit, debt, fines, Centrelink, employment and your rights at work.
Date: Tuesday 19 March 2019
Time: 1:00pm – 5:00pm
Location: Marrar Woorn
To book a free appointment please contact Barwon Community Legal Service on 1300 430 599 email: This email address is being protected from spambots. You need JavaScript enabled to view it.

****
Free morning tea with Barwon Community Legal Service

Come down and say hello to the BCLS lawyers and get help with a wide range of legal problems including: problems with Centrelink, unpaid fines, car accidents and insurance, debts and consumer contracts, problems with child support, info on how to make a Will or Power of Attorney, family violence and applying for an intervention order.
Date: Tuesday 19 March 2019
Time: 10:30am – 12:00pm
Location: Marrar Woorn

****
Marrar Woorn Neighbourhood House

6 Pengilley Ave, Apollo Bay
Phone (03) 5237 8590
This email address is being protected from spambots. You need JavaScript enabled to view it. | www.mwnh.org
For more information, contact Otway Health on (03) 5237 8500.