1st June 2020
Fire Awareness Survey; Otway Film Society Survey; Pick My Project Update; Free Legal Advice
We have 2 surveys on the go at the moment as we gather information for our big community projects. Below are the QR codes which link to each survey. You can access the surveys by downloading the QR reader app to your tablet or smartphone and scanning the code. You will then be directed to the appropriate webpage to complete the survey. We will also be producing hard copies for distribution in the next few weeks.
Fire Awareness Survey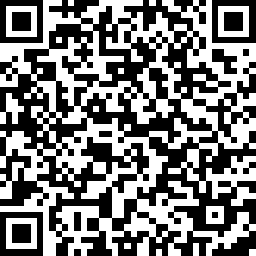 The information you supply will be used to develop a Community Response Plan, based on local issues. This plan will work to ensure we are better prepared in the case of a bushfire in our area. By completing this survey, and a follow-up one later in the year, you will be in the running to win a fire ready pack valued at over $200 that includes a rechargeable multi-band radio with torch and hand crank in case of emergency, a 15,000mAh power bank to charge your devices when the power is out and a level 3 soft first aid kit.
Go to www.surveymonkey.com/r/ZCLPRJM or scan the QR code with a QR code reader.
Otway Film Society Survey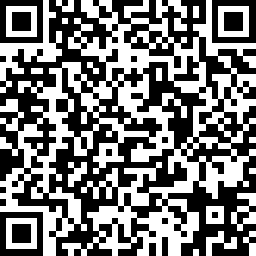 We are looking for your input as we establish the Otway Film Society. Screenings will happen from the newly refurbished Apollo Bay Seniors Hall with its new multi-media equipment, laser projector and 3.4m wide screen. The Otway Film Society will focus on screenings and events for the community that sit outside the mainstream cinema experience.
Go to www.surveymonkey.com/r/53XCLZS or scan the QR code with a QR code reader.
****
Pick my Project Update
This week the multimedia equipment at the Apollo Bay Seniors Hall was finally installed. Thanks so much to Matty Orchard from the Apollo Bay P-12 College for his help in coordinating the right equipment for our needs - laser projector, retractable screen, speakers, lights, touch pad controller, lectern and microphones. Students from his VCAL music class will be helping with the installation of the sound bats and the recording of video instructions for the equipment.
This project is due to Pick My Project funding received last year and support from the Colac Otway Shire Council. Next in line for installation is the solar system with battery back-up and this aspect of the project will be happening this month.
****
Free Legal Advice Phone Appointments Barwon Community Legal Service
Free phone appointments for legal advice on areas of law including: Centrelink and government services, unpaid fines, car accidents and insurance, debts and consumer contracts, child support, family violence and financial abuse, neighbourhood disputes and personal safety intervention orders, information on how to make a Will or Power of Attorney, and Guardianship and Elder Law.
Phone: 1300 430 599 Email: This email address is being protected from spambots. You need JavaScript enabled to view it.
****
Marrar Woorn Neighbourhood House
6 Pengilley Ave, Apollo Bay
Phone (03) 5237 8590
This email address is being protected from spambots. You need JavaScript enabled to view it. | www.mwnh.org
For more information, contact Otway Health on (03) 5237 8500.