Otway Climate Emergency Action Network (OCEAN)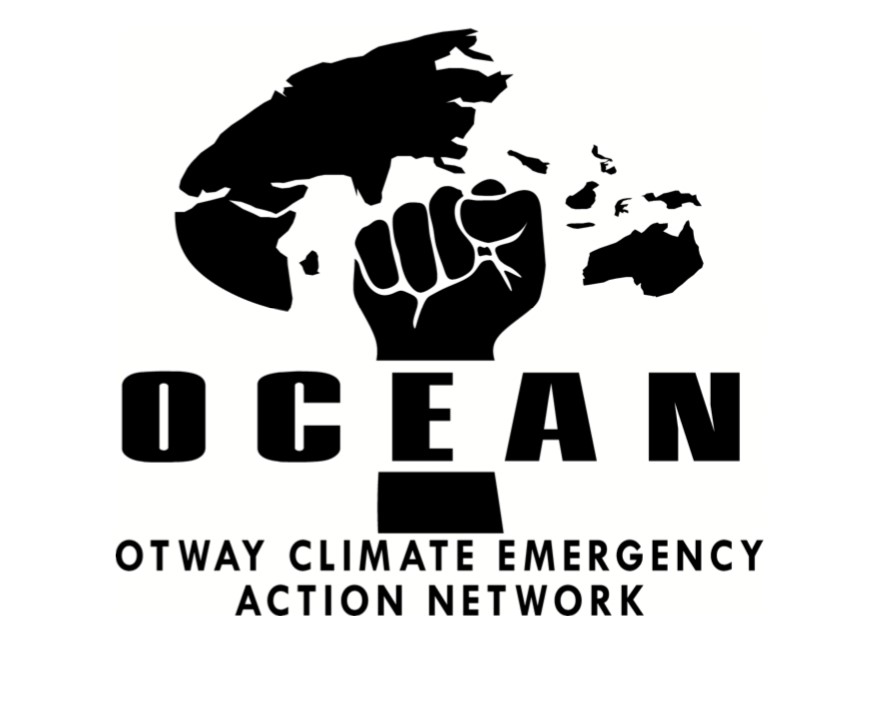 OCEAN is an environmental activist and campaign group based in Apollo Bay and the Otway ranges. We support non-violent civil disobedience to demand urgent action to halt the climate and ecological crisis.
To keep in touch with what's happening with OCEAN or to find out how you can be involved, send your details to oceanclimatenetwork (at) gmail (.) com.
Supporting
Non Violent Civil Disobedience
to Demand Urgent Action
to Halt the Climate and Ecological Crisis