Melbourne International Comedy Festival rolls into Colac
April 16, 2018
Australia's largest comedy festival is packing up and ready to roll into Colac on May 9 and 10!
Headed up by Irish-born Melbournian Dave Callan as master of ceremonies, the Melbourne International Comedy Festival Roadshow will home deliver hot and tasty comic treats to COPACC audiences on two separate nights.
Callan will be joined by some of the best funnymakers in the business including Nath Valvo, Eleanor Tiernan (UK), Azeem Banatwalla (India) and Andy Saunders.
Acting COPACC Manager Tamzin McLennan said the comedy roadshow was one of the most popular inclusions in COPACC's annual theatre season.
"This show is literally all the best bits of the comedy festival condensed into one travelling show and it's always a fantastic night," Ms McLennan said.
"It typically plays to a packed house in Colac and tickets always sell fast, so please get in early to avoid disappointment."
For nearly 20 years the roadshow has visited towns and cities around Australia. This roving tour-de-comedy offers stand-up, sketch, satire, silliness and song – all in one side-splitting show.
Tickets start at $34 for adults and $31 for concession and are available from www.copacc.com.au
The Melbourne International Comedy Festival Roadshow is proudly sponsored by the Colac Herald, Dinny Goonan and the Mid City Motor Inn.
Comedian profiles
Dave Callan is the Irish born Melbourne based comic who is best known for his roles on Rove Live and Triple J. Over the years he has popped up on Good News Week, Hey Hey It's Saturday, Spicks and Specks, The Melbourne International Comedy Festival and Good Morning Australia with Bert Newton. Dave was part of the cast of Good Game from 2011 to 2016 and hosted Saturday nights on Triple J 2005 to 2010. With over 20 years in the business in front of every type of crowd imaginable Dave Callan is a performer who can get the job done and take the night to a new level.
Azeem Banatwalla is one of India's top comedians, according to several publications of dubious authenticity. A former travel writer for National Geographic, he has garnered a reputation over the last six years for his intelligent, observational, and occasionally dark humour, and is widely renowned as one of the sharpest comedy writers in India.
Andy Saunders has an extraordinary ability to use humour to break down barriers and stereotypes as well as provoke thought in any audience. He takes satire to new heights with cutting observations of human behaviour and sharp material combined with skills in attracting and holding the interest and attention of audiences of all ages.
Eleanor Tiernan is a queen of the droll and the deadpan. This Irish comedian leaves the comedy clichés at the door. With her unique and off-beat style she takes an ironic look at the world, peppered with personal anecdotes. Unconventional, original and utterly engaging!
Whether it be Nath Valvo's family, growing up in the 90's, his hatred of cats, Grindr or self serve supermarkets, his razor sharp and hilarious stand up is winning crowds and critics around the globe. Nath smashed the Melbourne International Comedy Fest TV gala and was selected for the MICF Asia Roadshow tour performing shows in Singapore, Hong Kong and Kuala Lumpur.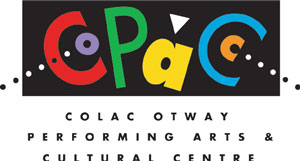 Council Enquiries
(03) 5232 9400 This email address is being protected from spambots. You need JavaScript enabled to view it.