Council appoints Peter Brown to CEO role
May 24, 2018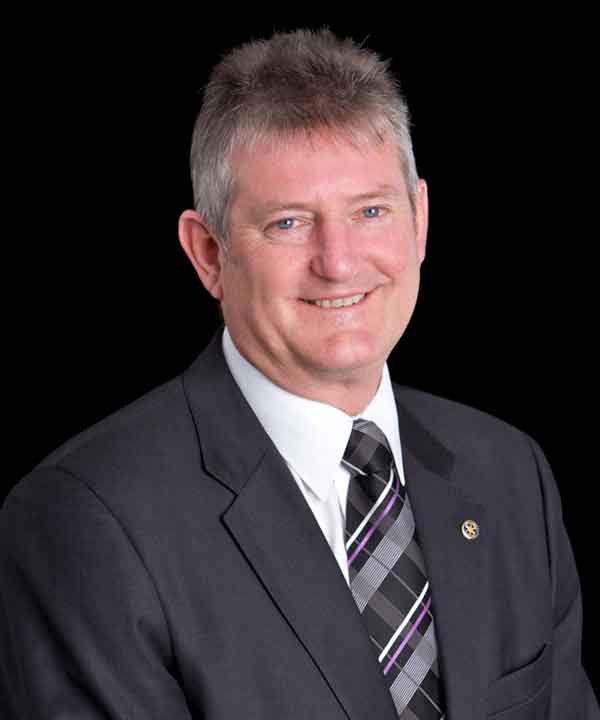 Colac Otway Shire's newly appointed Chief Executive Officer Peter Brown has more than three decades experience in local government and brings strong qualifications in economics and management to the role.
Mr Brown, formerly Chief Executive of Horsham Rural City for seven years, will commence work on July 2 after Council formalised his appointment at last night's Ordinary Council meeting.
Prior to his position at Horsham Rural City, Mr Brown served as Director of Corporate Strategies with the Warrnambool City Council and also Chief Executive of Wimmera Uniting Care.
Mayor Joe McCracken said Mr Brown would bring a strong set of skills and experience to the role with his background in economics and social development.
"Peter's combination of skills and experience in local government, economics and management make him ideal for the role of CEO with Colac Otway Shire Council.
"He has held leadership and management roles within regional centres and is experienced in dealing with the unique challenges regional communities face."
Having spent most of his life in rural Victoria, Mr Brown is looking forward to taking up the position of CEO and moving to the Colac Otway region.
"I'm very pleased to be taking on this role, this is a beautiful part of the world," he said.
"Colac Otway Shire is on the cusp of exciting times. The duplication of the highway brings us closer to Geelong and to Melbourne. This will bring important economic opportunities.
"We can already see the increased demand for housing and there is potential for the whole shire to benefit from the visitor economy.
"Colac Otway Shire is highly regarded for its primary industries and value adding and well placed to take advantage of the increasing confidence in the future of agriculture generally, notwithstanding the current issues in the dairy industry," Mr Brown said.
Mr Brown said he was looking forward to becoming a part of the greater Colac Otway community.
"I am keen to get around and meet people when I start and find out more about the shire from our residents," he said.
Mr Brown grew up in the Wimmera and chose to return to the region after attending Latrobe University, taking a position with the former City of Horsham in 1982.
He served with the then City of Horsham and was Finance Manager at time of amalgamations in 1995, and went on to work for the newly formed Horsham Rural City from 1995 to 2002 as General Manager of Corporate Services and later, General Manager of Corporate Services and Economic Development.
Mr Brown was then appointed to the role of Chief Executive of Wimmera Uniting Care, a role he held for six years.
In February 2008, Mr Brown returned to local government as Director of Corporate Strategies with Warrnambool City Council, before returning to the Wimmera to take up the position of Chief Executive with Horsham Rural City.
Cr Joe McCracken said Council was pleased to welcome Mr Brown to the role and the Colac Otway region.
"We're very excited by Peter's appointment and all that he will bring to the Colac Otway Shire.
"We wish to thank Robert Dobrzynski and Tony McGann for stepping in to the role of Acting CEO while recruitment of a new CEO took place," Cr McCracken said.
Council Enquiries
(03) 5232 9400 This email address is being protected from spambots. You need JavaScript enabled to view it.