Council to undertake works to improve creek and lake health in region
April 15, 2019
Colac Otway Shire Council is continuing work to improve the health of Barongarook Creek and Lake Colac and maintain surrounding parkland with a project to prune and remove some willow trees from the banks of the creek.
Colac Otway Shire Council Acting Environment Officer Liza Kennedy said only trees which were having a direct impact on the creek were being removed.
"We'll be working in the area of the creek bank from the entrance to Lake Colac Caravan Park up to where the creek flows into the lake, pruning and removing willow trees that are negatively affecting the health of the creek and lake," Ms Kennedy said.
"Most species of willow are classed as Weeds of National Significance, so this is an important project to address the negative impacts willows are having on our waterways.
"After the willow trees are removed there will be significant revegetation to re-establish native plants appropriate to the area.
"Several willow trees which are part of the amenity of the caravan park and are enjoyed as shade trees by the community will be retained. Some trees will be trimmed to avoid limbs dropping into the waterway.
"Trees that will be cut near pathways will be ground down to avoid becoming a tripping hazard.
"We've also been working with the caravan park to keep them informed of the project and to minimise any inconvenience caused while works are undertaken," Ms Kennedy said.
Tree removal works are scheduled to commence on April 30 and expected to be finished by May 10. Community members are asked to take care if in the area while works are taking place and observe any path closure signs in place.
For further information on the project please see here.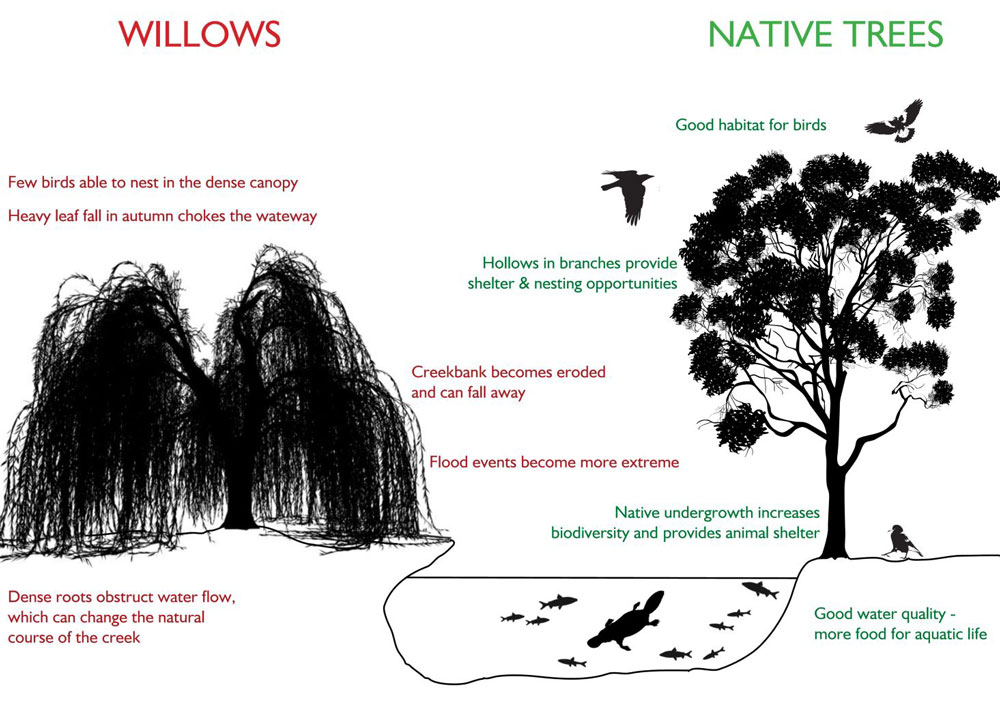 Council Enquiries
(03) 5232 9400 This email address is being protected from spambots. You need JavaScript enabled to view it.