Community Grant Opportunity for Weed Treatment and Rabbit Control across Colac Otway Shire
July 5, 2019
Colac Otway Shire Council has announced it has been successful in securing a grant opportunity from the federal government for a weed treatment and rabbit control program for the 2019-2020 financial year.
The program will benefit rural and farming communities within the shire, with funding support to substantially increase the capacity of community members to manage the difficult and complex issues created by weeds and pests.
"This grant will enable Council to provide direct support to community members in their efforts to control some of the most prevalent and stubborn weeds in our shire," Council's Manager of Environment and Community Safety Stewart Anderson said.
"This is a rare opportunity for Council to run a landscape-scale program to treat high-priority weed species and conduct rabbit control on both private and Council-managed land," he said.
"The program will also aim to have significant biodiversity outcomes, and Council will seek to maximise the positive impacts by carefully prioritising projects and aligning works with existing efforts being made to tackle weeds and rabbits across the region.
"To help ensure that the resources available have the widest possible reach, the program will require private landowners to contribute an amount equivalent to what they receive through the grant for works on their private land.
"Council's Environment Unit is looking forward to working with the community to deliver this exciting program, which gives us a chance to make a real difference for our region," Mr Anderson said.
The expression of interest process is now open and will close on Tuesday 23 July at 5pm.
For further information about this opportunity and to complete an Expression of Interest, please visit the Shire's website here.
This project is funded by the Australian Government under the Communities Combating Pests and Weed Impacts During Drought Program.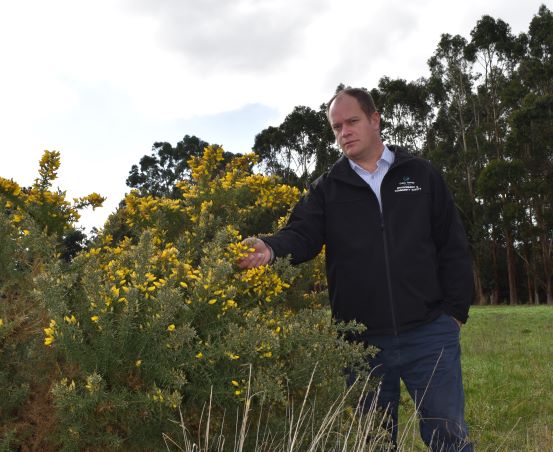 Council Enquiries
(03) 5232 9400 This email address is being protected from spambots. You need JavaScript enabled to view it.