Steve Moneghetti AM to inspire Colac Otway community at Australia Day event
January 21, 2019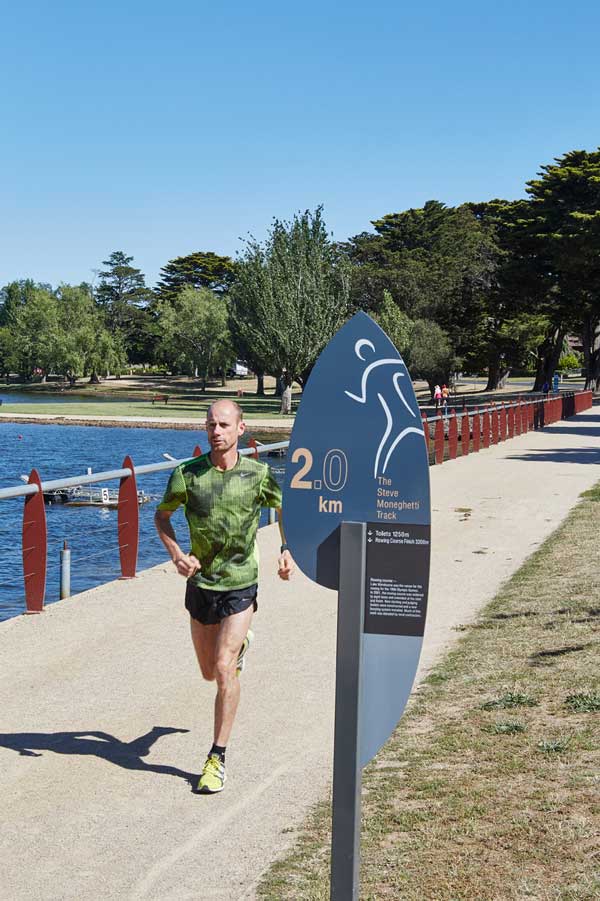 Colac Otway Shire Mayor Jason Schram says the community can look forward to an inspiring address from Ambassador Steve Moneghetti and celebrating with the shire's newest citizens, along with some great entertainment at this year's Australia Day event at Beeac.
Cr Schram encouraged shire residents to come along to this year's Australia Day event which would include the presentation of Colac Otway community awards, a new citizen ceremony, sausage sizzle, entertainment, kids' activities, market stalls and displays.
"We will have three local residents becoming new citizens, five community awards will be presented including Citizen of the Year, and there will be performances by the Colac City Band and The Red Violets.
"The Beeac Hall Committee will host an antique appraisal, the Cressy Historical Society will be there, along with a collectable car display, emergency vehicle display, markets stalls, face painting and a mini golf course.
"Colac radio personality Kris Seabert will be Master of Ceremonies and Otway Plains Scouts will raise the flags.
"It will also be an honour to welcome world champion marathon runner Steve Moneghetti, as our Australia Day Ambassador, to Sunday's celebration at Beeac," Cr Schram said.
Growing up in Ballarat, Steve Moneghetti AM began competing in track events and rose to be one of Australia's best-ever distance runners.
He represented Australia through four Olympic Games, four Commonwealth Games and six World Championships.
Steve's achievements saw him inducted into the Australian Athletics Hall of Fame in 2017.
Beyond competitive retirement, Steve continues to be involved in Australia's sporting community. He served as mayor of the Melbourne Commonwealth Games Village in 2006 and as Chef de Mission to the Australian Team for the Delhi, Glasgow and Gold Coast Commonwealth Games.
Steve was elected to the board of Commonwealth Games Australia and sits as deputy chair of Sport Australia. He chaired the Victorian Institute of Sport between 2001 and 2010 and the Victorian State Review into Physical and Sport Education.
Steve still runs every day and holds a world age-record for a forty-six-year-old, running 10km in 29.59 minutes. This makes him the oldest person in the world to set a record under 30 minutes.
He is a Member of the Order of Australia for significant service to athletics as a marathon runner, administrator and mentor to young athletes.
Colac Otway Shire's Australia Day event in Wallace Street, Beeac, under the Elm trees, starts at 11am. More information is available on Council's website at www.colacotway.vic.gov.au.
Council Enquiries
(03) 5232 9400 This email address is being protected from spambots. You need JavaScript enabled to view it.