Targa Florio classic car rally comes to Colac Otway Shire
August 14, 2017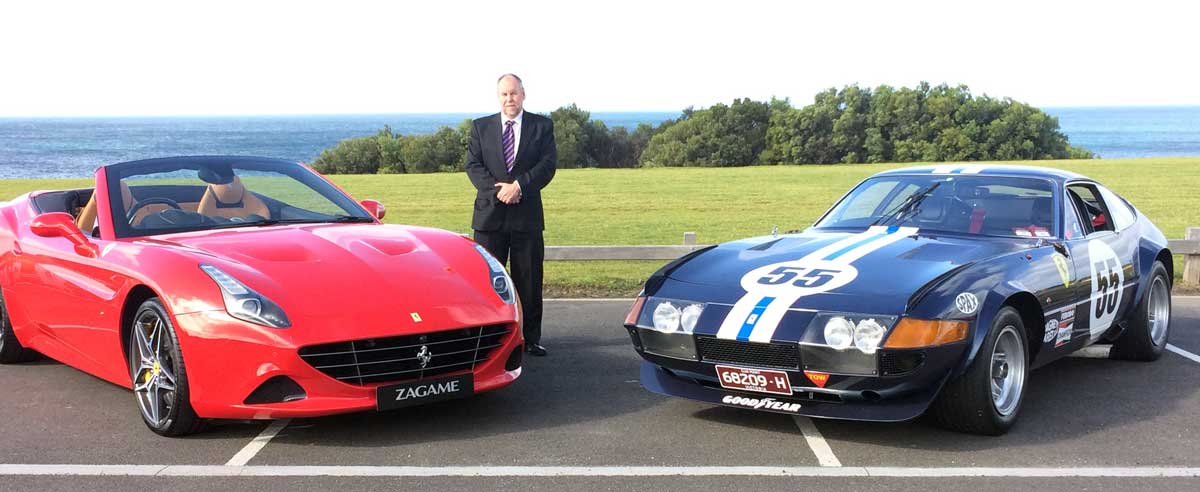 Colac Otway Shire Mayor Cr Chris Potter at the Targa Florio launch event at Apollo Bay
Colac Otway Shire Council is excited to welcome the Targa Florio car rally to our shire in November.
The Italian motoring event is set to attract thousands of classic car lovers and motoring enthusiasts to the Great Ocean Road and Otways region.
The world-renowned Targa Florio vintage car rally, which traditionally takes place in Italy, will travel throughout regional Victoria including the Great Ocean Road with a lunch stop at Apollo Bay on day two of the four-day event.
Mayor Chris Potter said the famous rally will showcase the best of regional Victoria, as more than 200 classic cars travel 1,200 kilometres across Victoria, including an inland visit to Lavers Hill.
"We are pleased to welcome an event of this caliber to our region. It's an honor to have the opportunity to showcase our beautiful part of the world to so many international visitors.
"The Great Ocean Road is a showpiece of our area, and we can all be proud to be included in this event.
"What makes me even more pleased with our involvement is that there are no road closures required, so we get to enjoy the benefits of the event, without any negative impact to our local community," Cr Potter said.
The route takes in regional Victorian destinations including Geelong, the Bellarine Peninsula, the Great Ocean Road, Queenscliff , Sorrento, Gippsland, the Mornington Peninsula and the Yarra Valley.
Before Formula 1 racing, the Targa Florio was the most difficult and challenging race for cars on earth. First run in 1906, the race started and finished in Palermo, Italy.
It attracted the best drivers and international car makers including Alfa Romeo, Ferrari, Bugatti, Lancia, Maserati, BMW, Mercedes and Porsche.
The prestigious motoring event will celebrate its 101st anniversary in Australia in regional Victoria in November.
The Targa Florio takes place from 30 November to 3 December.
Race schedule:
• Thursday 30 November –vehicles travel from the Melbourne CBD to the City of Greater Geelong via Torquay and back to Geelong for the official opening ceremony
• Friday 1 December – vehicles will drive from Geelong to Apollo Bay (scheduled lunch stop) via Lorne and then onto Queenscliff. Vehicles will be transported by ferry from the Bellarine Peninsula to the Mornington Peninsula
• Saturday 2 December – participants will drive from Mornington's wine region through Red Hill to San Remo onto Healesville
• Sunday 3 December – departing from Healesville back towards Melbourne CBD and via Albert Park, finishing at Docklands.
Council Enquiries
(03) 5232 9400 This email address is being protected from spambots. You need JavaScript enabled to view it.