The Great Ocean Road Running Festival - Finishing Line
22nd May 2018
What a weekend it was – cold and a tad wet some of the time, but it didn't dampen the enthusiasm of the Health Foundation and IMG, the runners, support crews, the Hub and anyone else we've forgotten!
We would again like to thank our wonderful sponsors - Apollo Bay Chamber of Commerce, Apollo Bay Hotel (both major sponsors), Otway Health, Community Care Chemist and the Great Ocean Road Brewhouse.
In addition, many thanks to Sandy Feet who raised a great amount over the weekend to support the Health Foundation and of course to the Apollo Bay P-12 College for producing the fantastic Volunteer T-shirts – great job.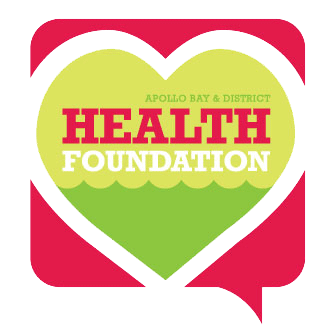 Without the assistance of such groups we would not be able to return the $'s we do to all the respective groups via their wonderful VOLUNTEERS.
So, a HUGE thank you to you all.
Apollo Bay & District Health Foundation
For more information about the Apollo Bay & District Health Foundation please see our website.