Apollo Bay Couple to Live on the Same Food Rations as a Syrian Refugee
16th June 2018
A couple from Apollo Bay has pledged to eat the same rations as a Syrian refugee as a part of a national fundraiser providing food, medicine and education for refugees.
"What did I get myself into?" said 31-year-old Steve after seeing how little food he'd be able to eat the coming week. The food pack has just a small amount of rice, flour, lentils, chickpeas, beans, fish and oil.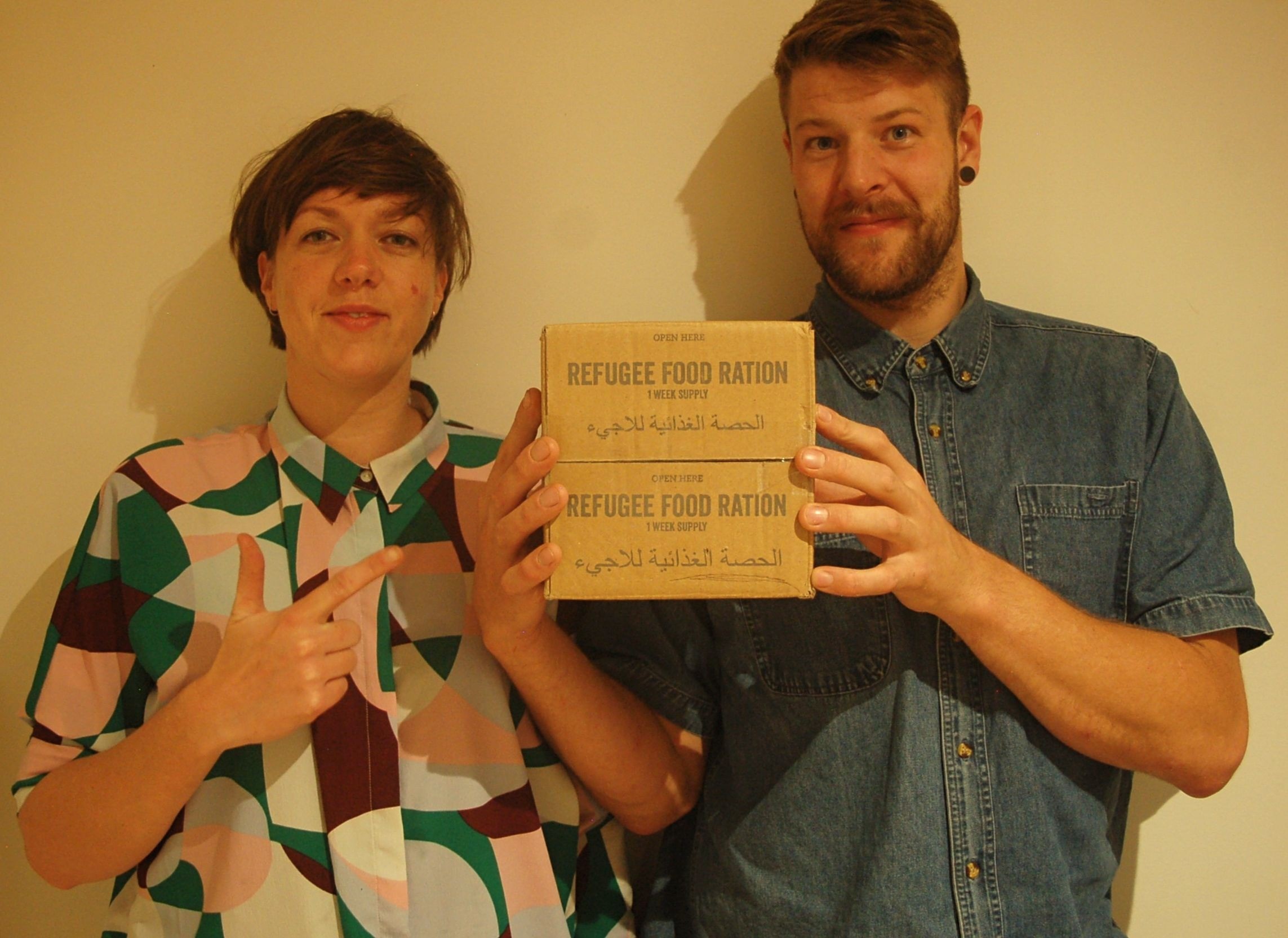 With his 6.7ft he is a big eater, "The cravings are the biggest challenge, I love sweets and coffee. " Unless the couple raise large amounts of donations, they will be restricted to the basic pack without salts and flavouring.
This is the second time Steve takes the challenge; the first year he raised $1.741. "I found it an eye opening experience to see how little refugees get, and I was overwhelmed by the support I got."
This year Steve convinced his partner Karlijn to join him in doing the ration challenge. "Last year we were afraid things would go wrong with us both being hangry for a week." The couple manage an Ecolodge together and being irritable at the same time can have catastrophic effects. "We don't want to have a domestic at work." says Karlijn.
The couple will eat and drink the same as a Syrian refugee living in a camp in Jordan, based on food packs distributed by Act for Peace.
You might get a shock – it's not much for a week!
| | |
| --- | --- |
| Rice | 420g |
| Lentils | 170g |
| Dried chickpeas | 85g |
| Tinned sardines | 125g |
| Tinned kidney beans | 400g |
| Vegetable oil | 300ml |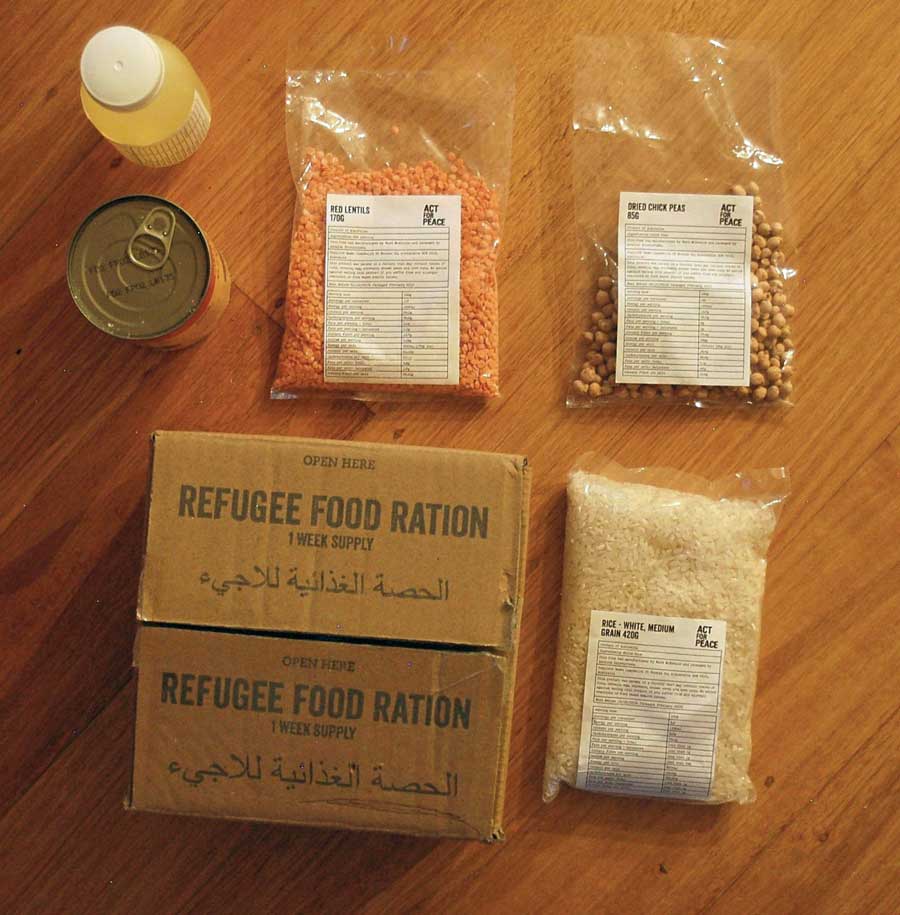 Right now there are more refugees and displaced people around the world than at any time since World War II, - people who've fled conflict and disaster in their own country and now face a daily struggle for survival.
"I know it's a first world problem, but we cook for our guests at the ecolodge. I think it will be most challenging making dinner for others while being hungry myself. I hope I have what it takes to do this." Says Karlijn. "Refugees are people like you and me, and the refugee crisis one of the key issues of our time. I hope to be able to contribute towards a solution."
The couple will share their experiences with friends and family on social media.
To sponsor Karlijn and Stephan go to my.rationchallenge.org.au/karlijn or my.rationchallenge.org.au/stephan-ras.