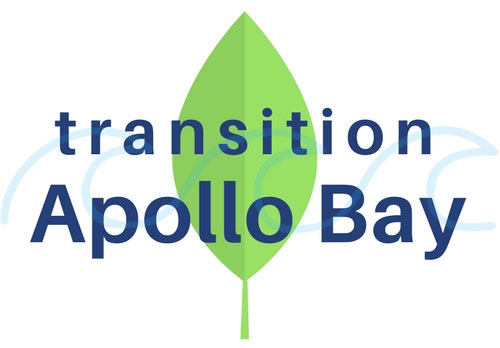 The 12 Steps to Transition (continued)
13 March 2018
For those following our progress, last week we explained the first steps of what it takes to become a Transition Town – that is, a formal undertaking of community projects that aims to increase self-sufficiency to reduce the potential effects of peak oil, climate destruction, and economic instability. To recap, the first four steps looked at establishing the steering committee, building awareness, building connections with existing groups and facilitating an opportunity for discussion. Which brings us to the next steps in the process:
5. Form working groups: Following the Transition Forum on May 6, we will form core working groups broken down into categories of interest that might include food, waste, energy, education, economics, transport, water and local government. If you'd like to attend the Transition Forum on the 6 May from 10:30am to 3:30pm at the Apollo Bay Community Centre, please RSVP by Monday 30th April to This email address is being protected from spambots. You need JavaScript enabled to view it. or phone Jannette Byrne on either (03) 5237 7797 or 0438 393 020
6. Open Space: No agendas, no timetables, no obvious co-ordinators and no one to take minutes. This is how we see the working groups functioning – at least, initially. There will be more information available at the Transition Forum.
7. Develop visible practical manifestations of the project: This stage is essential for capturing the imagination of our community and demonstrating the potential of the transition initiative. This is where we see the labours of the working groups coming to fruition.
8. Facilitate Reskilling: Many of the skills that our grandparents took for granted have been lost to mechanisation and industrialisation. Transition represents an exciting opportunity to reinvigorate traditional crafts that are essential for a post-fossil-fuel economy, whilst simultaneously engaging with and employing new technologies.
To keep in touch with what's happening with Transition Apollo Bay or to find out how you can be involved, send your details to This email address is being protected from spambots. You need JavaScript enabled to view it. to join our mailing list, "Like" our Facebook page @transitionapollobay, look out for us here on the Apollo Bay Community Website or in the Apollo Bay News.