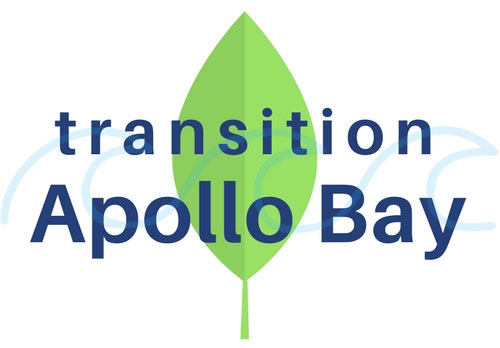 Transition Bellingen – A Case Study
27 March 2018
One of the principals of the Transition movement is the sharing of experience and resources to promote efficiency, so this week we're bringing you a case study of how another Australian town has successfully done "transition".
About half way between Sydney and Brisbane is the town of Bellingen which started its transition process in February of 2008. Transition Bellingen's main priorities were about the relocalising of food, energy and other resources, relearning of old skills in a modern way, and reconnecting all sectors of their community.
From 2008-2012, Transition Bellingen was very active in the community, holding educational events, creating a Shire-wide visioning process, and supporting many great initiatives, such as the Bellingen Seed Savers, the Free Market, and the Bellingen River Festival. After this period, they questioned how best to continue to advance, and after much consideration and consultation, decided to become a project of the locally-based Centre for Ecological Learning, or "CEL".
CEL was created to foster ecological wellbeing for their community and the planet by supporting people of all ages to experience earth-based, immersive education that deepen relationships with the natural world. Their ethos is that these experiences nourish, inspire and equip participants with the knowledge and skills to go forth and adopt more ecologically sustainable ways of living in their personal lives and local community.
This partnership was a perfect fit, and presented a win-win situation for all. Less paperwork, but the same opportunity to bring the Transition Bellingen tradition of forums and re-skilling workshops, and the amazing services of the Seed Savers, to the community. CEL continues to provide a vast array of inspirational and education programs for people of all ages, including camps, a monthly "dig-and-dine" event with the community garden and the local school, naturalist clubs and a range of educational forums and learning opportunities, and is allowing the Transition movement in Bellingen to live on and prosper.
For more information, checkout www.cel.org.au.
If you're keen to help shape our own transition process, we'd love to see you at the Transition Forum on May 6 from 10:30am to 3:30pm at the Apollo Bay Community Centre. RSVP is essential to This email address is being protected from spambots. You need JavaScript enabled to view it. or call Jannette Byrne on either (03) 5237 7797 or 0438 393 020. If you're still looking for more information, visit www.transitionnetwork.org.
To keep in touch with what's happening with Transition Apollo Bay or to find out how you can be involved, send your details to This email address is being protected from spambots. You need JavaScript enabled to view it. to join our mailing list, "Like" our Facebook page @transitionapollobay, look out for us here on the Apollo Bay Community Website or in the Apollo Bay News.