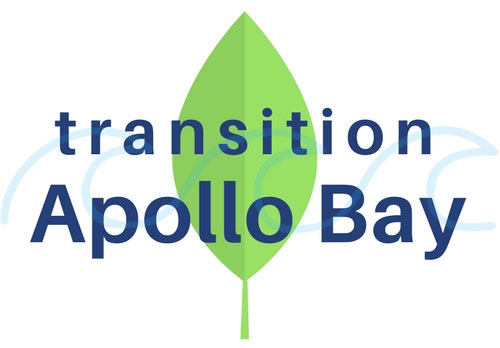 What's Your Workshop?
14 June 2018
If you've been keeping an eye on what's been happening with Transition Apollo Bay, you would have seen that the May 6 Transition Forum resulted in a number of viable ideas towards sustainability for our community.
Those present at the Forum all agreed that whilst it's great to have ideas, the hard part is often bringing them to fruition so that they have the impact intended.
To this end, the Transition Apollo Bay Steering Committee met last week and has developed a framework towards progress. Where possible, project ideas have been grouped into logical themes that give each one its best shot at being successful. They will each have a dedicated workshop lead by a committee member and will be designed specifically towards generating outcomes and a means to becoming self-propelling. Any remaining ideas not able to be grouped into these themes will be addressed at a later date in a similar way.
If you have an interest in any of the themes below – we want you to be involved!
Waste: development of closed-loop waste systems and the introduction of a repair café
Energy: Establishing a local community power system
Social Enterprise: Positioning Apollo Bay as an "Artisan Coast" and creating a viable revenue stream to fund new ideas and projects
Community skills and volunteer register: Sharing skills, resources and time.
We will announce the times, dates and venues for each workshop next week, but in the meantime, it's a great time to have a think about what you can add to any of the above projects.
To keep in touch with what's happening with Transition Apollo Bay or to find out how you can be involved, send your details to This email address is being protected from spambots. You need JavaScript enabled to view it. to join our mailing list, "Like" our Facebook page @transitionapollobay, look out for us here on the Apollo Bay Community Website or in the Apollo Bay News.