Apollo Bay Aquatic Centre
17 September 2019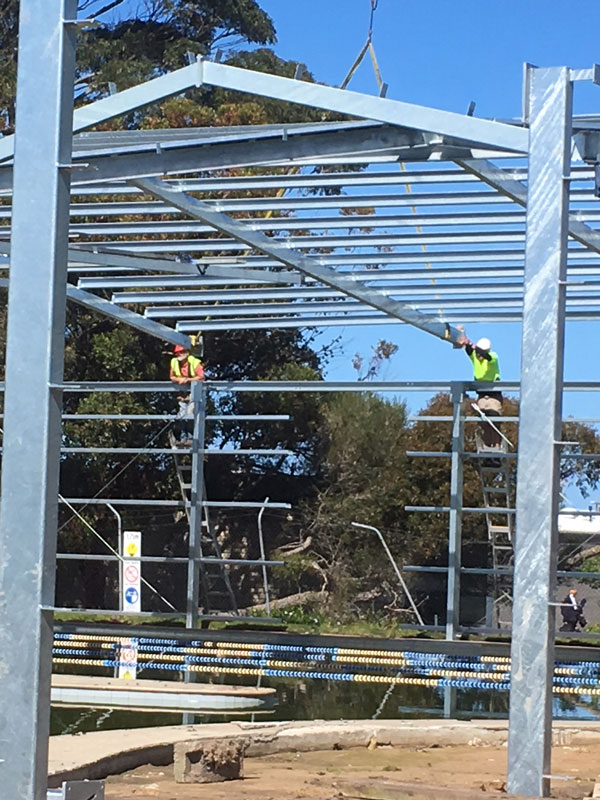 Last Wednesday was a great moment when the huge crane came to lift the roof frame onto the uprights for the pool structure. Thanks to Brendan & Damien for your great work. Photos and videos on our facebook page and website.
AGM - Sunday 13 October 2pm at the RSL.
DONATIONS please as we face unforeseen costs. Pop into the Community Bank or via the website. Please indicate if you prefer your donation to remain anonymous.
Memberships - only $1 to renew or $2 to join, so just drop into the Community Bank any time with your coins.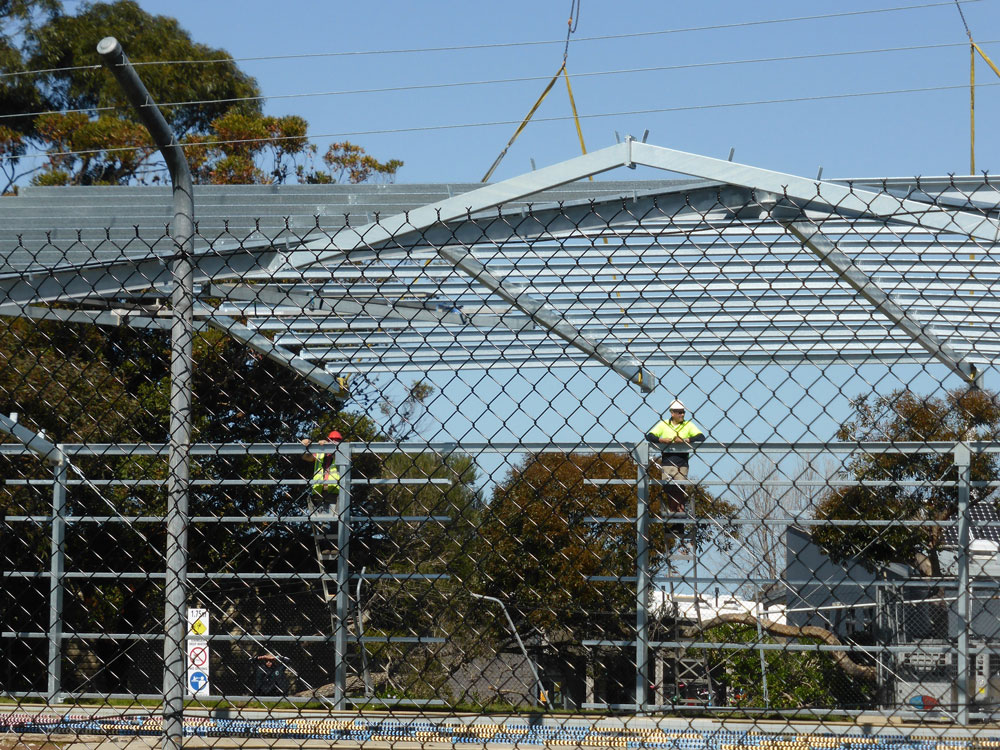 The big moment last week when the big crane came to lift the roof frame into place.
Brendan & Damien in photo as the roof descends!
Many thanks

Apollo Bay Aquatic committee
Enquiries: Jane (03) 5237 6335 or This email address is being protected from spambots. You need JavaScript enabled to view it.