Apollo Bay Skenes Creek Trail - Stage 2
29 October 2017
Mike Smith & Associates, consultants undertaking the feasibility study into the Apollo Bay Skenes Creek Coastal Trail are seeking community input at the foreshore market this Saturday 4th Nov at 9am-1pm.
We would urge all those who want a trail (and those with any concerns) to drop in and provide input. Also please complete the online survey.
If you have a business – tell them what impact it could have. If you live here – tell them whether you'd use it and what is important to you. If you have concerns raise them so they can be considered.
This project has potential to give significant economic and social benefits for tourists AND local businesses & those who live here.
It won't happen if there isn't strong public support so please speak up. It would be a pity if we're only able to get excited about the projects we don't want! Please make the effort to support those we do.
If you are not able to attend the market on Saturday you can complete the online survey and/or email any feedback to msalandurb.com.au or call 9830 0414
Apollo Bay Skenes Creek Trail Steering Committee
The steering committee includes representatives from Sports & Recreation Victoria, Colac Otway Shire, Apollo Bay Chamber of Commerce, Otway Coast Committee and Skenes Creek Advancement Association.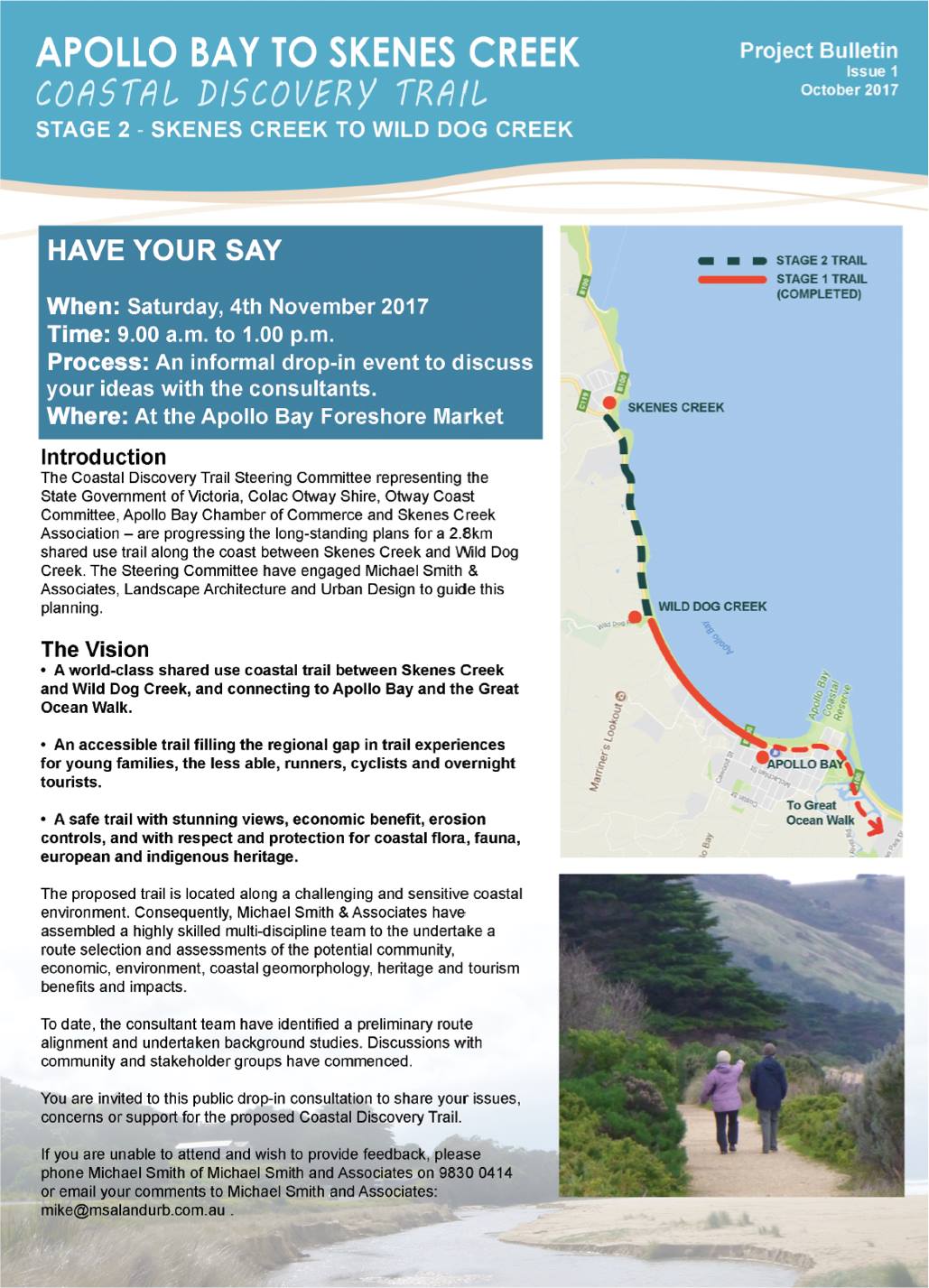 See more about the trail here and on Facebook.